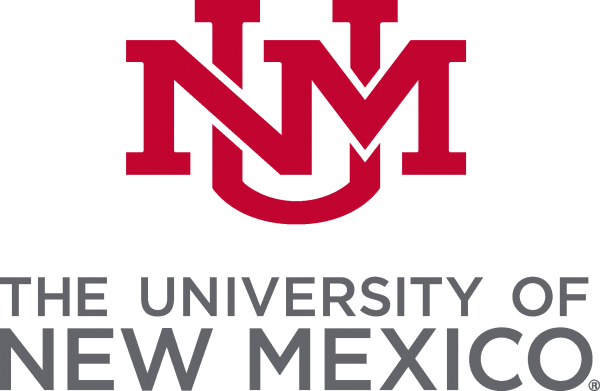 Albuquerque

,

New Mexico

87101
Job Description


Requisition ID: req22260

Working Title:
Strategic Planner

Position Grade:
16

Position Summary:
The UNM School of Law seeks an experienced, enthusiastic, results-driven Strategic Planner to lead our Advancement, Marketing, and Communications team and work closely with the Law School Dean and the UNM Foundation, including the Foundation's Director of Development, on fundraising and strategic planning efforts. This on-site full-time position reports to the Dean and requires regular attendance at off-site events.

Duties and Responsibilities
Collaborate with the Dean and Director of Development in developing fundraising priorities and strategies and executing support and strategic communication fundraising efforts to meet or exceed Law School's annual goals
Collaborate with the Dean on strategic planning for the Law School; Develop, coordinate, and establish integrated strategies, proposals, and policies at the request of, and in collaboration with, the Dean to implement new strategic initiatives; Research, evaluate, plan and promote, integrated programmatic opportunities between the law school and internal and external stakeholders
Research, edit, write, and oversee the preparation of solicitations, proposals, gift instruments, case statements, reports, correspondence, and other communication materials in support of fundraising activities
In partnership with the Director of Development, create and maintain profiles of prospects and donors
Maintain expertise in and ensure compliance with gift agreements, including grant, corporation, and foundation support
Work with Law School and Foundation partners to ensure accurate accounting and reporting of gifts
Plan, oversee, and attend Law School, alumni, donor, and other community events
Develop and direct external communications and relations
Supervise and participate in development and distribution of print and electronic marketing materials, social media, and website content
Develop and maintain relationships with the Bench, the Bar, the New Mexico Legislature, state and federal agencies, lawmakers and leaders in the nation's capital, and University leadership
Communicate with key stakeholders (faculty, staff, alumni, students, Bench, and Bar) on development strategies, activities, campaigns, initiatives, and achievements; Raise community consciousness of law school strategic goals and how community partners can support those
Manage and support volunteer leadership to the Law School, including the Law School's Alumni Board
When appropriate, engage the Law School's leadership, staff, and faculty in deepening and advancing relationships with the Bench, Bar, prospects, and donors
Oversee and participate in the creation of briefings, strategy documents, talking points, and other materials for the Dean, key faculty, and staff for various events, meetings, and visits
Support the Dean in preparation of written and visual materials for distribution in person and by email, mail, and social media
Supervise staff members of the Advancement, Marketing, and Communications Team; Manage hiring, training, and performance assessment for the team and support professional and skills development for team members
Perform other duties as requested, delegated, or assigned

The School of Law is the state's only law school and is located on the University of New Mexico's North Campus in Albuquerque. It is adjacent to a 9-hole golf course and situated next door to the New Mexico Court of Appeals. Albuquerque, the state's largest city, is at an altitude of 5,000 feet between the Rio Grande River and the Sandia Mountains, offering residents an abundance of outdoor recreational activities year-round. The School of Law offers multiple degree programs including Juris Doctor (J.D.), Master of Studies in Law (MSL), and dual degrees in J.D./Masters of Business Administration, J.D./Masters of Arts in Latin American Studies, J.D./Masters of Arts in Accounting, and J.D./Masters of Public Administration. The Law School has a real sense of community and values the longstanding relationships we have built with the judiciary, the Bar, our alumni, and our other supporters throughout the State of New Mexico.

See the Position Description for additional information.


Conditions of Employment:
Employees who provide services or work in patient care or clinical areas are required to be in compliance with the University's influenza vaccination requirement.



Campus:
Main - Albuquerque, NM

Benefits Eligble:
This is a benefits eligible position. The University of New Mexico provides a comprehensive package of benefits including medical, dental, vision, and life insurance. In addition, UNM offers educational benefits through the tuition remission and dependent education programs. See the Benefits home page for a more information.

Department:
School of Law (588A)

Employment Type:
Staff

Staff Type:
Regular - Full-Time


Status:
Exempt

Pay:
$6,177.60 - $8,678.80/Monthly
$74,131 - $104,145/Yearly

Benefits Eligible:
This is a benefits eligible position. The University of New Mexico provides a comprehensive package of benefits including medical, dental, vision, and life insurance. In addition, UNM offers educational benefits through the tuition remission and dependent education programs. See the Benefits home page for a more information.

ERB Statement:
Temporary and on-call employees working an appointment percentage of 26 (.26 FTE) or greater, per quarter, will be eligible to earn retirement service credits and thus are required to make New Mexico Educational Retirement Board (NMERB) contributions. More information pertaining to your FTE and NMERB contributions can be reviewed on the NMERB Guidelines Clarified webpage.


For Best Consideration Date:
11/09/2022

Application Instructions:

Only applications submitted throughthe official UNMJobs site will be accepted. If you are viewing this jobadvertisement on a 3rd party site, pleasevisit UNMJobs to submit an application.
Cover letter, resume, work samples such as: campaign brochures, targeted advertisements, alumni communications, donor outreach, and website content design



Minimum Qualifications: Bachelor's degree; at least 7 years of experience directly related to the duties and responsibilities specified.

Completed degree(s) from an accredited institution that are above the minimum education requirement may be substituted for experience on a year for year basis.


Preferred Qualifications:
10 or more years of experience with donor engagement and major gifts of $1M and higher
Demonstrated ability to secure major grants from corporations, foundations, and other funding sources
Outstanding written, oral, and interpersonal communication skills and the ability to work effectively with a wide range of constituencies in a diverse community
Experience working in a law school, legal community environment, and/or higher education
Knowledge of current and emerging internal and external issues impacting law schools nationally
Knowledge of prospect research, stewardship, and fundraising best practices
Excellent EQ, capacity to work collaboratively, strong self-motivation and work ethic
5 or more years leading a team of alumni, communications, and/or fundraising staff
Valid driver's license and/or ready access to transportation as needed to travel to events
Some evening and weekend hours will be required
Apply Here
PI195189073
Preferred Years Of Experience:
7
Year(s)
Education Required:
4 Year Degree - BA
Salary Range:
$
74,131.00
- $104,145.00
Employment/Position Type:
Full Time