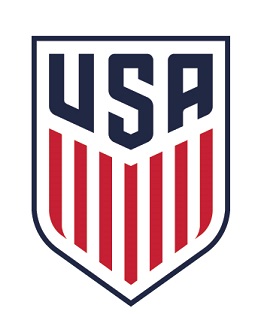 Job Description
The Director of Major Gifts will harness Americans' excitement and passion for soccer today to drive investment into programs building the world-class players, coaches, referees and National Teams of tomorrow. The Director of Major Gifts will oversee U.S. Soccer's front-line major giving program, and generate significant philanthropic support for the organization. The individual will manage and coach a team of front-line Major Gifts Officers working with donors across the country, and will be responsible for operational activities ensuring we are effectively identifying, cultivating, soliciting, stewarding, and tracking towards our goals. The individual will take an active role in facilitating U.S. Soccer's philanthropic leadership and volunteer groups, including the U.S. Soccer Champions Circle and Development Councils. In addition, the individual will personally manage a portfolio of approximately 75 – 100 donors and prospects capable of making a gift of $100,000+.
Strategically and effectively lead U.S. Soccer's major gifts development area. In consultation with the Senior Director of Development, establish an annual budget and strategic operating plan, with measurable performance objectives aligned with U.S. Soccer's organizational goals. Oversee the organization's portfolio of major gift donors and prospects with a focus on best-in-class donor experiences and maximizing potential gifts over the long-term.
Mentor and manage a successful team of front-line fundraisers. Work closely with Major Gifts Officers to monitor individual performance, provide ongoing feedback, and motivate and support team members to achieve targeted results. Set benchmarks, establish goals, and regularly track results to ensure Major Gifts Officers are meeting expectations.
Collaborate with organizational leadership to develop principle donations. Together with the Senior Director of Development, work directly with key U.S. Soccer executives to build and support high-impact philanthropic relationships with donors and prospective donors capable of making transformative gifts for U.S. Soccer.
Establish processes to ensure organized and efficient team administration. Build operational best practices and standards across the team for tracking, reporting, cultivating, soliciting, and stewarding major donors, including a strong emphasis on usage of U.S. Soccer's development CRM system (Salesforce).
Manage a personal portfolio of major donors. Create individualized donor action plans, solicit, steward, and successfully drive investment through personal engagement with donors. Identify prospects and cultivate donors via in-person visits, zoom, telephone, email communication, event participation, and unique engagement opportunities.
Facilitate the U.S. Soccer Champions Circle and drive the growth and engagement U.S. Soccer's philanthropic leadership groups. Grow the participation, connection, and positive experiences for members in high-functioning philanthropic leadership and donor volunteer groups, including the Development Council and other major giving programs.
Preferred Years Of Experience:
6
Year(s)
Education Required:
4 Year Degree - BA
Employment/Position Type:
Full Time
Authorization:
US
Citizenship/Visa Status:
Yes
Company Email:
hr@ussoccer.org